Charles Cahn III
Head of School

August 24, 2021

Dear Suffield Students and Families,
We are looking forward to seeing everyone soon as we begin the 2021-2022 academic year. Many campus projects are unfolding as we prepare for the fall trimester. I know you recently received materials about academic classes, schedules, and other start-of-term details. Specifics about arrival times and additional beginning of year items can be found on the Suffield Families portion of our school website.
In addition to welcoming 135 new students [and 415 total], we will be joined this year by ten new faculty members. Brief profiles of these colleagues are below.
Our faculty and staff members have all received COVID-19 vaccinations, and as previously communicated all students are required to be vaccinated or provide a religious or medical exemption. This will fortunately enable us to operate with fewer restrictions on campus.
We are prepared for what we hope will be a terrific school year. Upon arrival approximately 90% of our community will be fully or near-fully vaccinated. By mid-October this will essentially cover our entire community as students who did not have access to the vaccine will be getting vaccinated once here.
While this will enable close to normal campus operations, we are also working under some state, federal, and DPH requirements. These are focused on limiting COVID-19 variants and breakthrough cases, and adhering to the Connecticut Governor's current mask mandate for schools. To assist you in planning, please make note of the guidelines at the end of this letter before arriving at Suffield. Please reach out to our COVID-19 Coordinators [Sara Yeager and Patrick Booth] with any questions about these topics. Questions about academics should be directed to our academic deans and questions about campus life to Greg Lynch.
We are eagerly anticipating the energy that fall term will bring to campus. We are grateful for the strong partnership Suffield Academy families have with our school. As you know, our opening protocols could be altered if current conditions change, but we are poised for an excellent year. As always, decision-making is led by a steadfast commitment to health and safety and to having a structured, encouraging environment for our students. Again, we look forward to seeing you soon.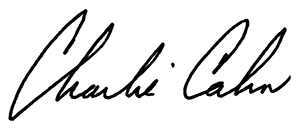 Charles Cahn III
Head of School
Suffield Academy New Faculty 2021-2022
PJ Andrews will be Assistant Director of Admissions. He will also be a Spencer Hall dorm parent and track and field coach. For the past three years PJ has worked in admissions at Marianapolis Prep. Prior to this PJ was a financial analyst for Massachusetts General Hospital. PJ is a graduate of Springfield College [B.S. and M.B.A], where he was a member of the indoor and outdoor track and field programs.
Florry Arnold will join our history department. She taught history at Forman School during the 2020-2021 academic year. Prior to this Florry worked as an online coding instructor. She is a graduate of Muhlenberg College where she earned her bachelor's in history and theater. In addition to teaching, Florry will be a dorm associate and help in our soccer and aquatics programs.
Colin Dowd '12 will be Assistant Director of Development. For the past six years Colin worked at Brown Brothers Harriman in Boston, most recently as a securities lending client service manager. Colin earned an economics degree from St. Lawrence University where he was a member of the golf team. In addition to his work in development and alumni affairs, Colin will be a dorm parent and help coach alpine skiing.
Sam Evans will teach biology and coach crew. She is a graduate of Emma Willard School where she served as a teaching fellow for the last two years. She earned her B.S. from Lafayette, and a M.A.T. from Clarkson. Sam rowed crew in high school and college and was an assistant crew coach at Emma Willard. She will live in Hornick.
Matthew Grohowski will join the Languages Department and teach French. Matthew was a postdoctoral researcher and lecturer at Vanderbilt from 2016 to 2018. He subsequently held a series of research fellowships in America and Germany, and was an adjunct lecturer at University of California Riverside., Matt is a Western Massachusetts native—he grew up in Northampton. In addition to teaching Matt will be a dorm associate and help coach track and swimming.
Josh Hillman '14 will teach humanities, lead our SOLO Program, and be a dorm parent in Fuller Hall. Josh is a 2018 graduate of Springfield College. He is a certified EMT and also has wilderness first aid, lifeguard, and outdoor emergency care certifications. He has been a park ranger, rock climbing instructor, adventure camp leader, and challenge course facilitator. He has also volunteered as a fireman and ski patroller.
Kathleen McNary Pillsbury will be Assistant Dean of Students, Director of Online Learning, and teach math. She will also oversee Suffield's student work program. Kathleen was Dean of Students and Director of Residential Life at Ethel Walker for the past three years. Prior to this she worked at Hotchkiss and Dalton in roles including teacher, dorm head, advisor, academic dean, and director of student activities. Kathleen spent three summers as part of Suffield's Summer Academy staff. She will live on campus with her husband, Mark, and their two children.
Chris Setian '09 will work in Academic Support and be dormitory head in Fuller Hall. Chris will also lead our strength and conditioning program and coach football. Chris is a 2014 graduate of the University of New Hampshire, where he captained the football team. He has coached football at UNH, Yale, and Brown.
Max Toczydlowski '17 will join our History Department. Max majored in American Politics and Government at Trinity College. He has interned at the Connecticut House of Representatives, the United States House of Representatives, and Travelers Insurance. Max will be living off campus but also be supporting our afternoon and residential life programs.
Kevin Warnock will be Assistant Academic Dean and a dorm parent in Rockwell Hall. Since 2014 Kevin has been an upper and middle school humanities teacher and study skills coordinator at Hamden Hall Country Day School. He has also been Hamden Hall's head boys' lacrosse coach and will continue in this role at Suffield. For the past three summers Kevin has been the Premier Lacrosse League's travel coordinator and director of game day operations. He is a 2005 graduate of Springfield College and is now finishing his master's degree at Manhattanville. Kevin will live on campus with his wife, Kerrigan, and their three children. Kerrigan will be dorm head in Rockwell Hall.
Haiyu Wang will join our Science Department and teach chemistry. Wang is a graduate of Southeast Missouri State [B.S. and M.S.] and was a graduate teaching assistant at East Tennessee State. He has professional experience as an organic chemist and quality control chemist. Wang will be the dorm head in Brewster Hall.
David Webb will join our Math Department. David has taught at Cranbrook Schools, Savannah Country Day, and Shorter University. He earned his undergraduate degree from Berry University, his master's from Alabama Birmingham, and his PhD from UNC Chapel Hill. David took part in the year-long SEED DEI Certification program during the 2020-2021 academic year. He has been an AP Calculus Reader for the College Board and an ACT proctor. David will be a dorm parent in Tompkins, coach football, and help with our basketball programs.
2021-2022 COVID-19 Guidelines
Arrival Testing
All students are required to take a PCR COVID-19 test [regardless of vaccination status] no earlier than 72 hours before arriving on campus. Results should be submitted in the Magnus Portal or emailed directly to lkaplan@suffieldacademy.org. Students should also bring a copy of the results to their designated registration period. While the school will accept a PCR rapid test, we will not accept the rapid antigen test. Please report any positive test result to Patrick Booth or Linda Kaplan so we can determine a plan for your child.
Emergency Contacts
All students must have an emergency contact listed with the Dean of Students Office. This contact must be able to arrive at Suffield within 48 hours if contacted by the school, and must be able to transport the student off campus if needed without using public transportation. If you do not have any such individual available to be assigned to your child, Greg Lynch can help register students with Student Health Advocates. There would be a fee associated with this service.
Medical Forms (including COVID-19 vaccination cards)
All medical forms must be completed prior to arrival, and a copy of the student's vaccination card should be uploaded into Magnus. This is required even if your child was vaccinated at Suffield.
International Student Arrivals
Students who are not fully vaccinated [defined as two weeks after the last dose of the vaccine series] and arriving from anywhere outside the United States must quarantine in the United States [off campus] for seven days and take a PCR COVID-19 test three to five days into the quarantine. The test result must be negative for arrival on campus. Please contact Patrick Booth or Greg Lynch if you will not be able to fulfill this requirement.
Move In/Registration
We ask all visitors to wear face masks while in campus buildings regardless of vaccination status. We ask that you limit the amount of individuals assisting move in and registration to two if possible.
Athletics and Afternoon Activities
We anticipate a return to the usual athletics and after-school activities with some slight restrictions through at least September 30 [such as masking for indoor sports].
Masking
Currently, Connecticut is requiring masking in all school buildings [excluding residence halls] for all school community members through September 30, regardless of vaccination status. Students will not need to be masked outdoors, although they are welcome to wear them.
Classrooms
Classrooms will be set up as they were prior to the pandemic, including Harkness tables and desk groupings.
Family Visits
Families may visit campus.
Trips Off Campus
Boarding students will be allowed to leave campus for visits home. This could change, based on the spread/transmission rates of the virus. Any other requests for off-campus visits will be evaluated on a case-by-case basis by the Dean of Students Office. Students may walk into town and are expected to wear face masks inside any business in town.