November 22
Charles Cahn III
Head of School

November 22, 2022
Dear Parents,
Greetings from Suffield. We had an excellent fall term and I appreciate the investment and spirit of our community members.
I am sending along the 2023-2024 Academic Calendar to assist with planning. It is posted on the Suffield Families part of our school website.
Reenrollment contracts for returning students will be emailed to you in early February. I also want to remind families about our spring Parents' Weekend. Our annual Parents' Association Auction will be on Friday, April 21 and you will hear more about it during the winter from our Auction Committee members. We hope many of you can join us for this special community event.
Hillary and I send our best wishes for Thanksgiving and the holiday season.
Sincerely,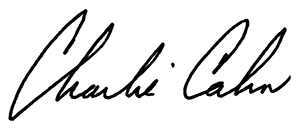 Charles Cahn III
Head of School