Charles Cahn III
Head of School

January 14, 2022
Dear Parents,
Greetings from Suffield and happy new year. I am sending along the 2022-2023 academic year calendar to help with your planning. I want to also mention two items.
First, re-enrollment materials will soon be mailed to returning families. We send them in early February and have a March 1 deposit date to give us a clear sense of how many openings will be available for new students before regular-round admissions decisions are released on March 10. I am happy to notify you that this year's early-decision admissions round was very successful and overall demand for our school is extremely strong.
Second, the annual Parents' Association Auction will be held on Friday, April 22. You will hear more about this in the coming weeks from our Auction Committee members. We hope many of you can join us for this special community event.
Our students, faculty, and staff continue to exhibit resilience and spirit during a challenging period. Our winter broomball season begins this week and will bring more fun energy to campus. Please know the steadfast support of Suffield Academy parents has been extremely helpful to our school. Thank you and best wishes.

Sincerely,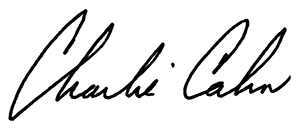 Charles Cahn III
Head of School