Charles Cahn III
Head of School
March 16, 2022

Dear Suffield Families,
As we look towards the spring term I want to communicate plans for our April Parents' Weekend on April 22 & 23. It will include Friday class visits and various events on campus. The auction and dinner on Friday, April 22 will be a highlight of the weekend.
To facilitate our planning please complete the registration form on the Spring Parents' Weekend page on our website. A class schedule (and appointments if applicable) will be emailed to you on or before April 19 and will also be available at registration in Centurion Hall. Here are some specifics:
Class Visits
You are invited to attend classes with your son or daughter on Friday. The class times are listed on the schedule of events.
Dinner and Auction
Led by current parent chairs Kerri and Marty Milne P'22, '25, our Parents' Association has done great work in planning this year's auction. It promises to be a wonderful evening for the Suffield family and we hope you can attend. If you would like to donate an item or have any questions please call Penn Sullivan (Auction Coordinator) at 860-386-4465. Invitations will be emailed in the coming days.
Advisor Meetings
You are invited to schedule an appointment with your child's advisor on Saturday morning. Please indicate this interest on the parent registration form. We will not have appointments for individual parent-teacher meetings, but if you have a special request to speak with a teacher please contact our Dean of Academics & Faculty Sara Yeager before Spring Weekend.
College Counselor Meetings for Parents of Juniors/Class of 2023
Please indicate on the parent registration form if this is of interest to you. These meetings will be scheduled for twenty minutes so we can accommodate all requests.
Spring Extended Weekend begins on Saturday afternoon, April 23, after your child's final commitment. Boarding students should return to their dorms by 7:30 pm on Monday, April 25. Classes resume on Tuesday, April 26.
We are ready to embark on what we feel will be an excellent spring term. If you have any questions about any of these items or need a list of nearby hotels, please contact Kim Goodwin at (860) 386-4400.

Sincerely,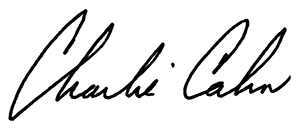 Charles Cahn III
Head of School