Charles Cahn III
Head of School
July 15, 2022
I am writing with some summer updates from Suffield. We are really looking forward to the 2022-2023 academic year. Below this letter are brief profiles of the new faculty members joining us this year.

We are having a productive summer on campus with several capital projects unfolding including new dugouts on our softball field and bathroom expansions and renovations in Spencer Hall. We will have arts camps here next month. In October we will dedicate our newest dormitory in honor of the Powers family. Fred Powers '83 P'14 has been a Suffield trustee since 1996 and President of the Board since 2015.
I know you recently received a link to forms and materials due by July 30 which can be accessed on the Suffield Families part of our website. Please contact Kim Goodwin if you need any help with these.
In mid-August our academic deans will send preliminary academic schedules and textbook ordering information. There is a drop-add period in the fall trimester if changes are warranted. Families will also receive additional communications about faculty advisors and rooming assignments for boarders late next month.
As we look to the fall, we will again have an enrollment around 420 with 135 new students. There will be 85 students in the Class of 2025, around 25 new sophomores, and 10 to 12 new juniors and postgraduates. Admission to Suffield was more selective than ever and our yield on accepted students was a record high.
I want to thank everyone who helped us achieve our ambitious goals for the 2021-2022 Annual Fund. These resources supplement tuition and help make possible everything we do at Suffield. In addition to meeting our financial goals, the high levels of parent (68%), alumni (37%), and faculty (95%) participation are symbolic of the wide support of the extended Suffield Academy community. Our sincere appreciation goes to all who supported this successful effort.
Hillary and I send best wishes from Suffield.

Sincerely,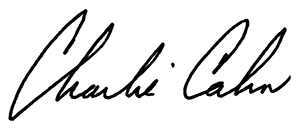 Charles Cahn III
Head of School

---

Fiona Carey joins our languages department as a French teacher. Fiona taught at St. George's during the 2020-2021 academic year and has been an English Teaching Fellow at Université Clermont Auvergne in France. Fiona is a graduate of Lincoln School and Bowdoin College, receiving her bachelor's in Francophone studies with a minor in theater. She is working on a master's degree in French at Middlebury College.
Alex Cross joins our history department. Alex was a Teaching Assistant/Recitation Leader for United States and World History classes at Lehigh University last year. He earned his bachelor's degree in history & philosophy from Gettysburg College and his master's in transnational history from Lehigh. Alex plays club baseball in the Lehigh Valley Baseball League.
Jade Schult joins our college counseling office as an associate director. Jade is a graduate of Colgate University, where she earned a psychology degree and played field hockey. She worked in admissions at Skidmore College. From 2018 to 2022 Jade was Associate Director of College Counseling at Ethel Walker School. She also coached field hockey at Walkers and the HTC Club team.
Cat DeWalt joins our English department. Cat taught at Saint James School from 2017 to 2021. She was also a Humanities Fellow at Culver. Cat is a graduate of Blair Academy and Lafayette College, earning her Bachelor of Arts in English and History. She is working on a master's degree in English at Bread Loaf School at Middlebury College.
Todd DeWalt joins our math department. Todd has taught math and coached football and wrestling at Severn School and Saint James School. He went to Greencastle-Antrim High School and earned a Bachelor of Science degree in Education from Shippensburg University.
Ramona Fontaine '18 joins our English department. Ramona earned her Bachelor of Science degree from Southern New Hampshire University, majoring in justice studies with a criminology concentration. Ramona minored in biology and psychology. She worked in the SNHU Office of Diversity Programs and the SNHU International Students Services Office. Ramona played on the varsity volleyball team and was team captain during the 2020-2021 season.
Isabella Martino joins our history department. Isabella earned her undergraduate and graduate degrees from Stony Brook University, with a bachelor's in philosophy and history and master's in history of philosophies, East and West. She has worked as an English teacher and tutor and a Lab Technician Intern. Isabella coached softball at St. Mary's High School in Manhasset, New York.
Melissa Valentine joins our science department. From 2017 to 2022 Melissa taught various levels of biology and environmental science at MacDuffie School. Melissa took part in the summer institutes for AP Biology and AP project-based learning, and has worked with Harvard Forest on ecology projects. Melissa is an AP Environmental Science Reader. She was previously Science Department Chair and a teacher at Elizabeth Seton High School in Maryland. She is a graduate of Gettysburg College, where she earned her Bachelor of Science in Biology and Environmental Schools and Marymount University, where she earned her Master of Education.
Angela Vecchiarelli '16 joins our history and English departments. Ang taught most recently at Forman School where she also coached basketball and football and was a dormitory parent. After graduating from Suffield, Ang went to Williams College and earned a bachelor's degree in sociology science with a technology studies concentration. Ang was a member of the women's varsity basketball team and has coached basketball at Drury High and Hillsdale College.