Charles Cahn III
Head of School

April 20, 2021

Dear Suffield Academy Students and Parents,
We are having a successful spring term and I am writing to share details about the final weeks of the academic year.
We are making an important calendar change as we work through details of coordinating what we hope will be a memorable and safe Commencement program for our seniors and their parents. Our academic year will conclude with classes on Wednesday, May 26 for all students in grades 9, 10, and 11. There will not be final exams. Our goal is to reduce density on campus before ceremonial events unfold for the Class of 2021. If some underclass boarding students cannot rearrange previously scheduled travel plans they are certainly welcome to remain on campus.
On May 26 or 27 we will have a senior formal on campus, and Commencement will be on May 28 [at 10:30am on Bell Hill]. This year's Commencement speaker is Titus Welliver P'21, an acclaimed movie, theatre, and television actor. Titus was in movies including JFK, The Doors, The Town, and Argo and television shows including Bosch, Lost, Sons of Anarchy, The Good Wife, Suits, Man on a Ledge, Promised Land, and Transformers: Age of Extinction.
Guidance from the CDC, Suffield's local DPH, and the State of Connecticut is helping shape the graduation event. Attendees be will asked to remain safely distanced and wear cloth face coverings. We will not be serving food but will have water available.
As we plan Commencement we would like to establish a firm estimate of the number of guests we will be hosting. We currently expect to accommodate two guests for each graduate on the academic quadrangle. Additional guests will necessitate a secondary location on campus for event viewing. The Commencement will be livestreamed and recorded for those who cannot attend. In order to assist us with this planning, we ask that parents of the Class of 2021 please complete this form by May 1.
I wanted to mention that members of our Class of 2021 are finalizing their college decisions as tuition deposit deadlines approach. These seniors have done beautifully in this process and will head to outstanding colleges and universities of various sizes. We look forward to sharing the full list with you next month. I am also pleased to notify you that we had our most selective year for admission in Suffield Academy history [23% acceptance rate] and are fully enrolled for the 2021-2022 academic year. In addition to the large applicant pool we had a considerable increase in our yield [57%]. It is uplifting for all of us to see the broad and genuine enthusiasm families have for our school.
Thank you for all of your support during this challenging year. We are fortunate to have such dedicated parents in the Suffield Academy community.

Sincerely,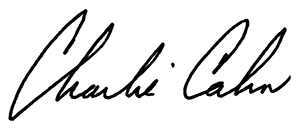 Charles Cahn III
Head of School