Charles Cahn III
Head of School

July 15, 2021
Dear Suffield Academy Parents,
As we reach the midpoint of summer I wanted to send some news from Suffield. We are really looking forward to the 2021-2022 academic year.
I know you recently received a link to forms and materials, which can be accessed on the Suffield Families part of our website. Please contact Kim Goodwin if you need any help with these.
Later this summer our academic deans will send preliminary academic schedules and textbook ordering information. There is a drop-add period in the fall trimester if changes are warranted. In August, families will receive additional communications about faculty advisors, rooming assignments for boarders, and student mentors for the new members of our community. I will also send profiles of our new faculty members.

As we look to the fall, we will again have an enrollment around 415 with 135 new students. There will be just over 80 students in the Class of 2025, 36 new sophomores, 6 new juniors, and 11 new students in our graduating class.
You should have received an email from our COVID-19 coordinators earlier this week about planning for the fall. If you need help with the COVID-19 vaccine process, please contact Patrick Booth.
I want to thank everyone who helped us achieve our ambitious goals for the 2020-2021 Annual Fund. These resources supplement tuition and help make possible everything we do at Suffield. Despite a very challenging landscape amidst the global pandemic, Suffield's infrastructure continues to grow and the school's resilience during this period was noteworthy. Our sincere appreciation goes to all who helped with these successful efforts.
Suffield recently completed our reaccreditation process as part of the New England Association of Schools and Colleges. A Visiting Committee report was submitted to NEASC and shared with our school last month. The report's concluding observations highlighted a great deal about our community:
That Suffield is strategically aligned to a mission and vision of excellence combined with a strong work ethic is evident from its thorough self-study, meetings with all constituencies, and the feel that exists on their beautiful campus. While the school has gone through an impressive physical and financial transformation over the last 15 plus years, they have remained grounded and committed to a diverse community in the fullest sense of the word. Suffield is an active community with extensive student leadership responsibilities, community commitments, and opportunities, on top of classes and co-curriculars. The students are happy and welcoming. They genuinely appreciate the opportunity to be at Suffield and carry a strong sense of responsibility to community and others. Simply put, the place feels good.
We are excited to resume some Suffield traditions that needed to be altered during the pandemic, and to seeing all of our students and families in late August and September.

Hillary and I send best wishes.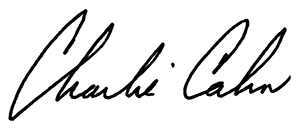 Charles Cahn III
Head of School